What were you doing before you joined Allen Associates over 10 years ago?
I had just graduated and had spent time working for a Labour party MP, in a chocolate shop, and in a Hawaiian themed nightclub!
What attracted you to Allen Associates?
Not having to wear a sarong to work! Seriously though, I was excited to join a company where personal development and ambition were encouraged, where the owners were hands on in the business and had a passion for quality, and where your potential was recognised.
What are you like to work with?
I'm dogged and tenacious – it drives me mad when I don't exceed expectations. I'm detailed and numerate which means I like order and logic; this can be tricky when working at such a fast pace.
I'm protective and dislike to see others in discomfort; being naturally empathetic means I always try and put myself in our candidates' shoes.
What do you think you bring to your client and candidate relationships?
Humor even when stretched, clarity of process, responsiveness and a desire to always do my best.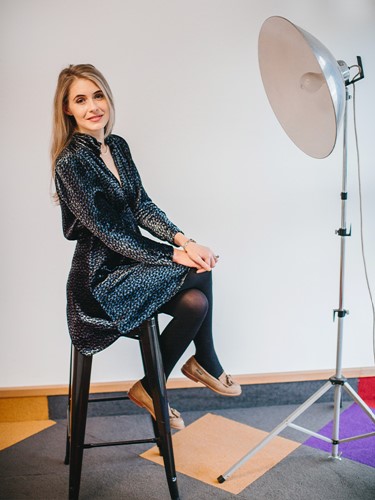 Tell us something about yourself.
I've been obsessed with all things Hercule Poirot since childhood. My dream is to travel on the Orient Express from London to Venice! I like to read crime fiction, watch documentaries, and travel around Eastern Europe – often with my rescue cat (he hasn't quite mastered the travel bit yet)!
What advice would you give to anyone considering a career in recruitment?
Recruitment consultants are the opposite of every stereotype you hear about salespeople – or at least, we aren't like that here at Allen Associates! Recruitment will suit anyone who excels at customer service, is sensitive to the aspirations of others, and enjoys interacting with people and working with focus.