What were you doing before you joined Allen Associates? 
My most recent role was in a large Life Sciences organisation, building an early talent and internship framework and network for their UK & Ireland division. I previously carried out similar roles in the construction and civil engineering sectors.
What attracted you to Allen Associates? 
During the pandemic, I registered with the agency as a candidate and was super impressed by the calibre of support I received in such an uncertain jobs market. They stood out miles above any other recruiters I had spoken to at the time, and I remember thinking I want to work there!
What do you bring to your role and your client and candidate relationships? 
I graduated with a first in English Literature and Language and have strong communication skills. I am intuitive and adaptable in my approach, and have the ability to advise and make suggestions based on the individual needs of both clients and candidates.
I believe I bring an intuitive yet empathetic nature to my work. I take the time to get to know people and understand their needs and thrive on being a person that they can depend on.
People fascinate and intrigue me, so the fact that I get to speak to lots of different people from different walks of life, all day every day, gives me the motivation to get out of bed in the morning!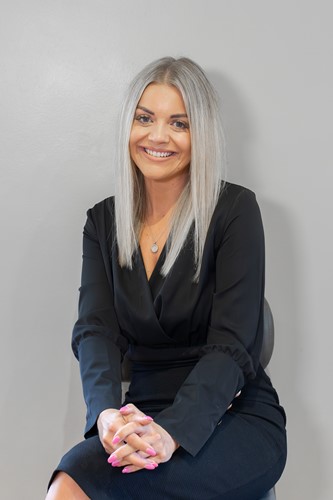 What makes Allen Associates stand out for you? 
Definitely the close-knit family feel of the team and the core values that the company proudly champions. Each team member strives to achieve the best possible outcome for our candidates, clients and one another, so there is a real sense of fulfilment within what we do.
Tell us something interesting about yourself?
It is my lifelong ambition to become a prestigious TED talker, although I am not sure what I will specialise in!  Outside of work, I love to cook (and eat), exercise to burn off the food, and make memories with family and friends.
What advice would you give to anyone that wants to work in recruitment? 
Be curious! Have an avid interest in people. People watch. Listen to people's stories all around you to hone in on your ability to empathise and understand. Lastly, trust your intuition, a good recruiter can anticipate a person's needs before they have vocalised them.