Marketers to play an increasingly important role in business strategy
Allen Associates,
News & Blog

When we went into lockdown, the world as we knew it changed overnight. In the months that followed, businesses of all sizes and in all sectors have been trying to adapt so that they can make the most of the present while anticipating the future.
Predictably, as is often the case during a recession, marketing was one of the first areas to be affected, with the handbrake pulled up on marketing spend, activity and recruitment. However, unlike some other areas of business, marketing didn't stand still for long as many firms rapidly realised that if anything, marketing would need to play a bigger role and help to shape their strategy moving forward.
In our report entitled 'Understanding the HR impact of Covid-19 on Oxfordshire businesses', more than one-third (34%) of the HR decision-makers that we surveyed predicted that their organisation would have a greater online presence in the second half of 2020.
These predictions are ringing true for our Marketing recruitment team who are currently working with organisations looking to heighten brand awareness and build new client relationships. They say many of their clients see digital marketing as integral to their recovery and growth strategies with more businesses now looking to invest in their websites, e-commerce capabilities and in-bound marketing strategies.
Candidates with marketing technology skills and experience are also being sought after as businesses look for new ways to keep costs down while achieving tangible, measurable results. Areas of interest to businesses include sales automation tools, for example to gain more insights from their CRM systems; leveraging social media to better effect; and digitising the wider business development and marketing process.
Working with a specialist marketing recruitment partner is key
We recently placed a marketer into the marketing team at Oxford-based OnePLM, one of the world's largest suppliers of Siemens Digital Industries Software solutions and services to designers and manufacturers.
Commenting on his experiences of working with Allen Associates, Michael Smith, Product Marketing Specialist at OnePLM, said: "At this current time, it's not easy to make processes like recruitment seamless but I found our experience of working with Allen Associates was.
"I ran the interviews and was firstly impressed by the quality and accuracy of the candidates. Then we moved onto the harder task of selecting the right person for the role after the initial phase. I was expecting it to be rather difficult and time consuming as I've been through experiences like that before, but instead ended up being pleasantly surprised as all other tasks around it, such as communication with candidates, setting timelines and expectations, interview setups and feeding back clear and concise information about candidates on time, every time, was spot on.
"The consultants also repeatedly took calls from me that spanned outside of working hours just to match my schedule which was a bonus as we couldn't have completed the process as fast without this.
"Getting the new marketer on board quickly was what we set out to do and did just that, with minimal disruption to my day to day schedule, so a big thank you. It's helped keep our project deadlines the same, whereas when we started thinking about recruitment in the first place, we were expecting deadlines to be pushed back by at least a month. All in all, great to work with Allen Associates. Appreciate your help."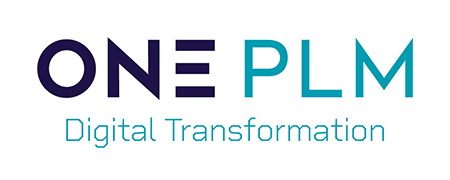 If marketing is an integral part of your organisation's strategy and you would like advice or support with your next hire, please contact our Marketing team on 01865 335600 or email hello@allen-associates.co.uk
We interview every candidate we register so you can be assured of an excellent fit, not just for the role but for your team and business culture.
Share this article: