Lockdown – and the opportunity to come out stronger
John Tarrant,
Managing Partner, DNA

So here we are again in lockdown. We knew it was coming but you can feel the resilience of every organisation and the people who make those companies what they are being tested once more. And, as has been the case since March 2020, it's the HR Directors and their teams who shoulder the burden of carrying their people through. The good news is that help is at hand.
In talking to a wide range of clients in the last few weeks, it's clear that many are facing the same issues. From those discussions we've put together a handy checklist to share with you. Hopefully you'll agree there are a number of good and proven ideas in there that could make a material difference for your people. It's not just about getting through it – you really can come out stronger!
Across lockdown there is opportunity and threat in equal measure. We can help mitigate and manage the threats and help you realise the opportunity to come out a stronger, more cohesive and more engaged business, ready for the opportunities that will surely come in the second half of 2021.
10 things you can do now for your people and your business
Reconnect people with your purpose, vision and values
Stop the 'thinning' of work relationships
Re-energise your employee engagement
Show them you care
Emotional Wellbeing check in surveys
Health and Wellbeing strategic audit
Refresh your approach to comms
Build trust across a remote workforce
Build your employee advocacy programme
Get your EVP, employer brand and attraction tools 'match fit'
Let's explore each of these in turn.
1 - Reconnect people with your purpose, vision and values
People seek meaning in their work – your 'why' and the value you add is an essential intrinsic motivator.
More than ever people need to feel connected to the organisation, its purpose and that feeling of a shared future.
Show them your 'why', the 'good we do', 'the value we add to customers', and the 'difference we make'.
Bring it to life with real life stories and anecdotes. And don't just show them, communicate and celebrate it with flair and passion. We can help you shape the values and embed them in the hearts, minds and actions of your teams. Show that future planning is still happening and not paralysed by the current situation. Whilst being mindful of peoples' current anxieties, the reassurance that 'this will pass' and that there is life beyond the here and now. Effective leadership comms is key. We can help there too.
2 - Stop the 'thinning' of work relationships
Your staff have gone from having multi-dimensional, wide ranging working relationships to more narrow, simply functional and one dimensional interactions.
This is a serious issue. Pre-COVID many of your colleagues will have enjoyed fostering new working relationships beyond their immediate team and department. Work was often a thrilling place with new faces, new experiences and new interaction every day.
Now, working remotely or being in a socially distanced office on a rota basis, means that their horizons are being restricted.
This is difficult if you want to keep the team a team and keep a 'one company' ethos. You've already done the quizzes on Zoom, guess the pet (or school photo) but what now?
Here are some great ideas that have worked for us before. In December we set up clients to 'Walk to Lapland'. A pedometer challenge in teams of four is a proven winner. Or perhaps a virtual community choir who train and perform each week (and then come together for a celebratory performance in the future). Or easier still a virtual team weekly smoothie or coffee and cake check in weekly.
Like the Comms Plan, it needs careful content planning and meaningful execution. It's a serious issue and needs a cohesive approach.
3 - Re-energise your employee engagement
Your opportunity to better support your Managers to be able to manage remotely. This is new to everyone.
There are several aspects to this. Firstly, as people are more worried about their jobs, their health, their families and their finances than ever before, you need to be seen to be listening, empathetic, giving feedback and acting. It's not about relying on the annual survey any more – or any bright new shiny 'always on' tool.
It's about asking the right questions and creating an effective cycle of follow through and accountability – and supporting the Managers to deliver the employment experience when they are also likely to be anxious and, probably, exhausted.
Your old survey will need refreshing or even redefining as it's out of step with the here and now. We can make effective listening a powerful tool again for you and ensure the right follow through.
4 - Show them you care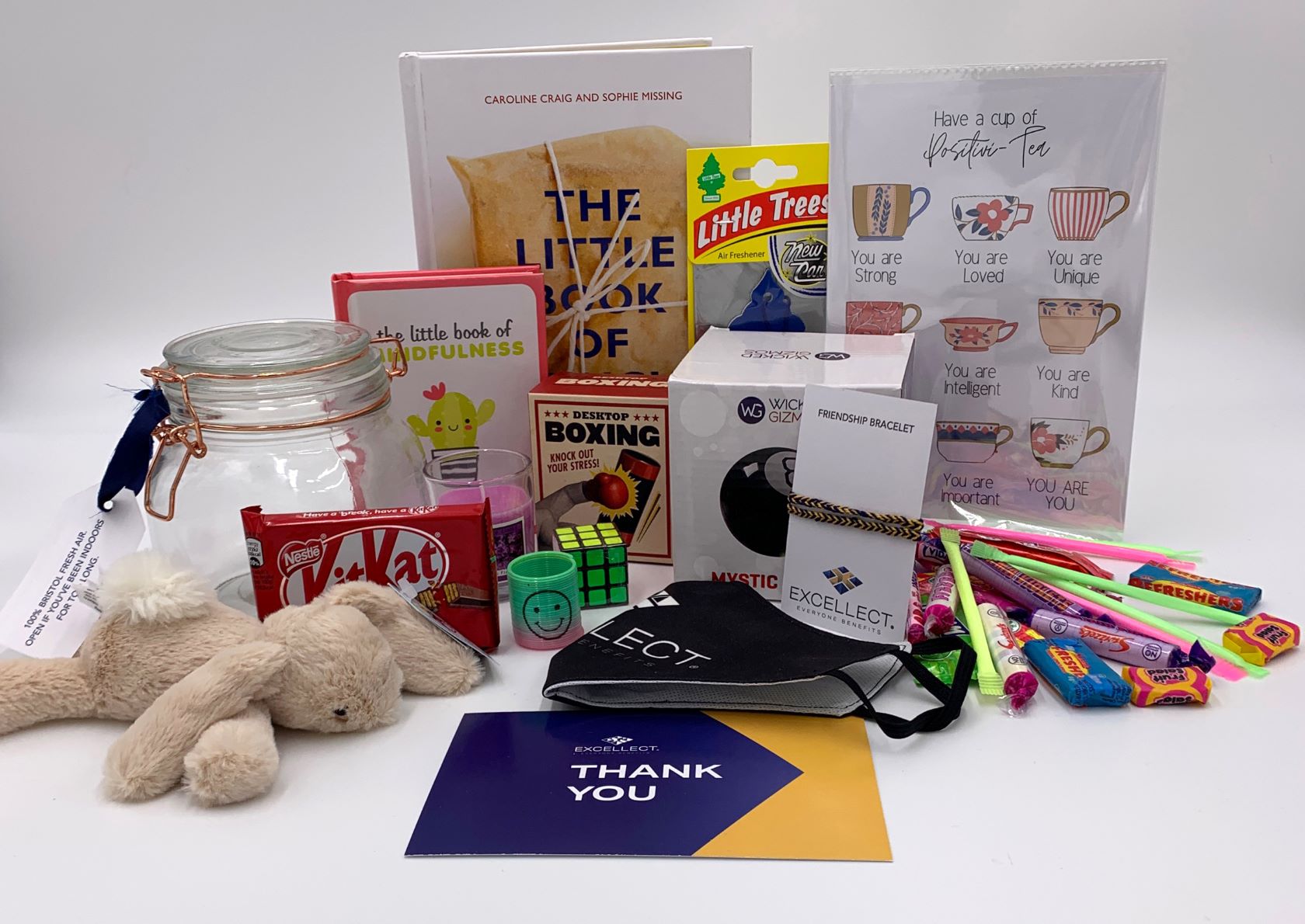 Build a culture of recognition. "The little things? The little moments? They aren't little."
Jon Kabat Zinn (Remember him? As in "You can't stop the waves, but you can learn to surf").
That's a quote from Jon Kabat Zinn and it's hugely relevant today for all employees. We can help you build a culture of recognition. We can provide toolkits for Managers to help them be the engaging, people centric Manager you would want them to be. And we can help put together care packs or Working From Home packs for all your employees. Those 'moments of truth' are what memories are made of and help bind your employees to the organisation more than any aspect of pay, bonus or benefits.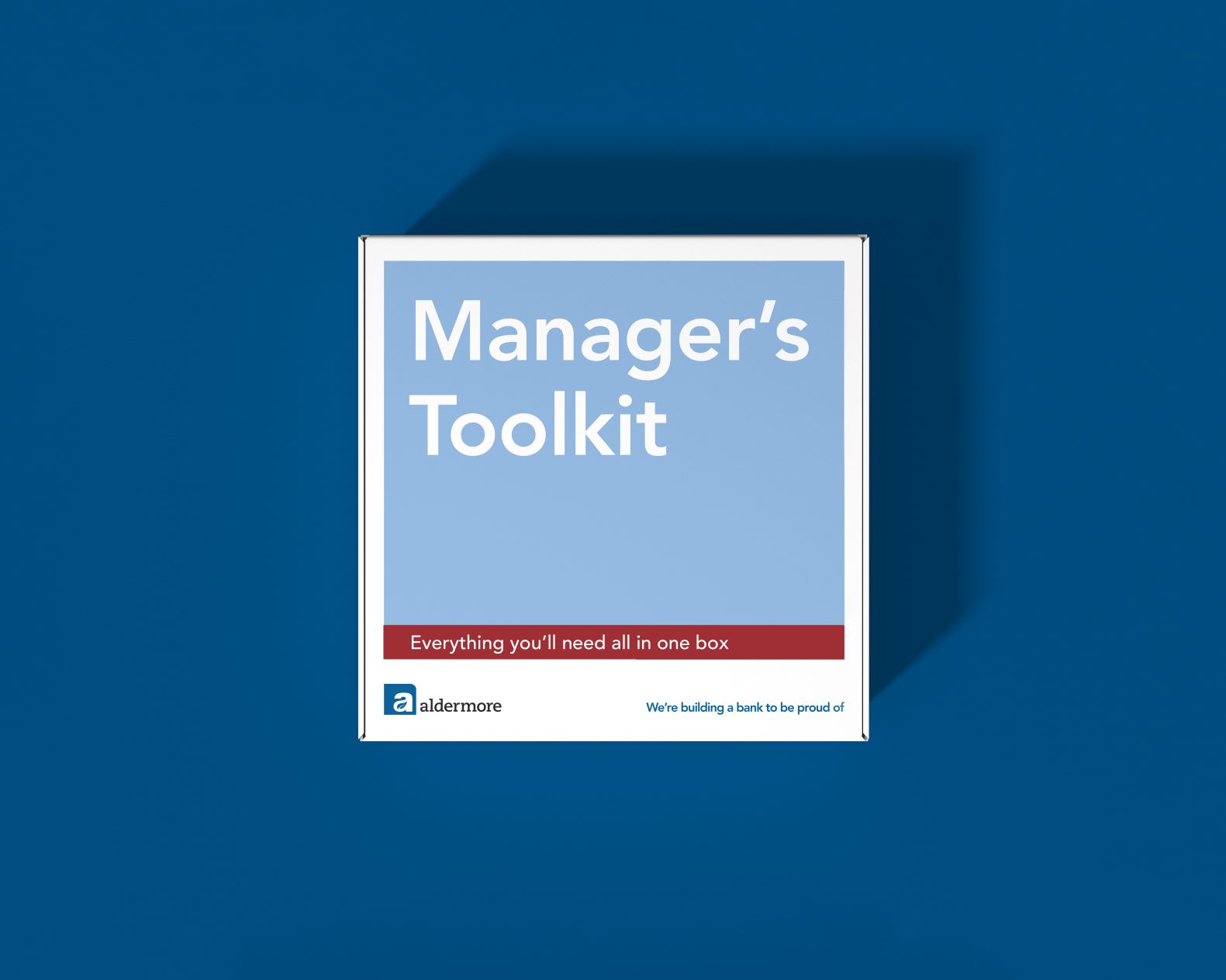 5 - Emotional Wellbeing check in surveys
Before COVID, 1 in 4 people reported some form of Mental Health challenge. It's now over 3 in 4.
Resilience is being tested to the full. It wasn't 'All over by Christmas' as we had hoped and, although everyone is facing the same threat, not everyone is facing the same circumstances. Everyone is different and it's important to understand what each person is dealing with in term of their emotional Wellbeing. That means as a minimum Managers both improve their awareness of potential issues and check in with staff every day. From the centre, we can help you set up the right listening platforms. A confidential, short check in survey to see how people really are – and to seek their suggestions on a myriad of things – as always will be invaluable. Prove you are there, prove you are listening and of course prove you are acting.
As one of our clients said:
"Mental health is everything. No-one is going to be out of sight, out of mind, on my watch".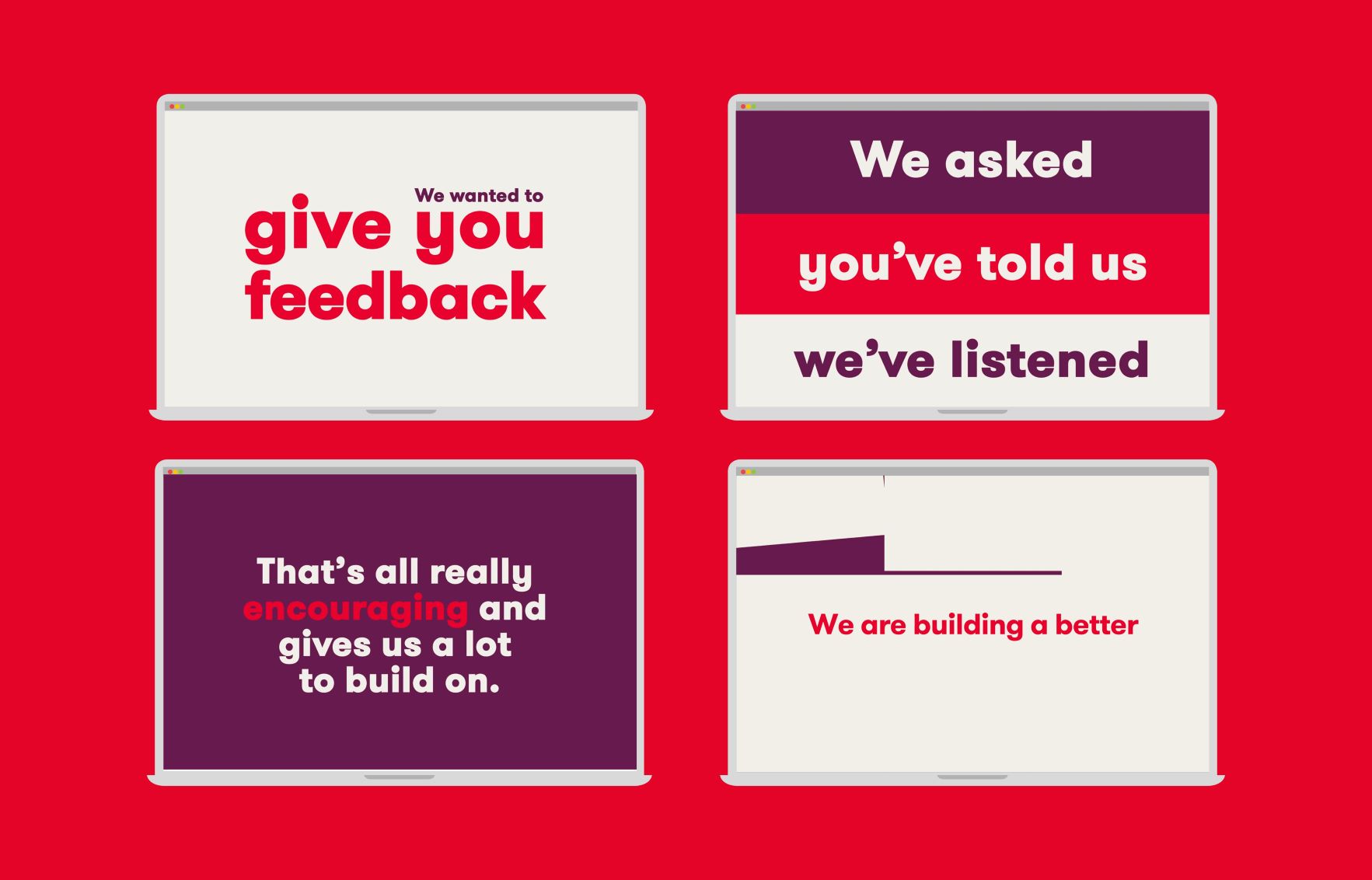 6 - Health and Wellbeing strategic audit
A clear benchmark to highlight issues, opportunities and prove ROI.
For many employers, Health and Wellbeing has traditionally been a tick box exercise. However, the world of work is changing and, as part of that, the world of Health and Wellbeing at work is changing faster.
Employee engagement and Health and Wellbeing are now inextricably linked.
More than that, employers are recognising the fact that health is one of the major hidden risks and costs for modern business: it can range from £900 to £3,500 per employee per annum, 4-6% of the payroll. But these are costs that are simply not seen, and therefore the opportunity for businesses to help their employees is being lost.
Our strategic Health and Wellbeing audit aims to set a benchmark and highlights both issues and opportunities. This audit will create a programme of work aimed at increasing the quality and decreasing the cost of your Health and Wellbeing agenda. Our proven four step process ensures that you are able to truly see the problems and understand them in context. And with that powerful information we can suggest new ways to address these problems proactively to turn them into opportunities, whilst measuring the long-term benefits and measurable return on investment this joined up and proactive approach offers.
In the Health and Wellbeing work we've been implementing with clients, every £1 invested in Health and Wellbeing in a strategic measurable way will see between £3 and £7 back within 18 months.
7 - Refresh your approach to comms
Comms audits will show you what works, what people want, and what they need to know.
You've been doing more internal comms to your teams and Managers than ever before. The problem is that it's been getting too samey, the gaps between comms are widening and the engagement is falling. You need to reinvigorate the messaging and you can't be complacent and you can never do enough. And remember, people take on information in different ways so an email here and there and a Zoom or Teams call once a week probably isn't doing the job particularly well, especially as the recent data shows that attention spans are no longer than 12 minutes on a video call and that people are only able to retain three pieces of information at most.
A more regular, repetitive and consistent flow is key – and across a range of channels.
If not, then the rumour mill, ambivalence and uncertainty will fill the gap. Start with a comms audit. What works, what do people want, what do they need to know. Then, as you would with your external marketing, develop your content plan and channels. Mix it up. Use video, use infographics and yes, use good old fashioned print as well as digital.
The content plan really is key. If you try and make it work on an ad hoc basis it never does. You should be planning the next six months now.
What are you going to say over the next few weeks? How are you going to keep people energised and included across February and March – and on into your new Financial Year? The DNA Way is to set clear objectives, plan the work and work the plan, execute with real flair and measure everything.
8 - Build trust across a remote workforce
Trust is earned over time by your actions and intent.
This has come up a few times in client conversations. There is no silver bullet, trust is earned over time by your actions and intent. So what can you do? Here's a checklist to help you plan and assess.
Give to get – trust them and let them prove you right.
Absolute clarity and transparency on all comms – no surprises, no-one is the last to know, treat every employee like you would a customer (i.e. reply to emails, respond to issues, ask how you could improve).
Lead by example (and call out any Managers that don't).
Do what you say – if you're not accountable why should they be?
Be humble, own any mistakes, don't be afraid to show vulnerability.
Build the culture of recognition.
Equip the Managers to be interesting and interested in each team member as an individual.
Listen, understand and act – whether that's in engagement, Wellbeing, enablement or even whistle blowing.
Give each employee a personal budget for their development along with the 'gift of time' to use it.
Press Reset. Invite them on a new, better and inclusive journey to a more positive future.
​​9 - Build your employee advocacy programme
This is the future now and an opportunity to invest ahead of the curve in your employer reputation.
A recent survey said that less than 15% of candidates believe what the C-suite of a company say, less than 25% believe what HR say but more than 66% believe what the employees say.
The most authentic, enthusiastic and articulate exponents of your brand and the employment experience you offer are the people who work for you.
Our employee advocacy process gives them the platform to communicate their employment experience in a consistent, relevant and personalised way, fully supported and managed by the DNA team. This will build your employer reputation across all of the audiences that matter to you – internally, among your stakeholders, in your community and in the external talent market.
And when this has been applied by companies it really works. One DNA client has had an employee advocacy platform in place for two years and haven't placed a single recruitment ad in the last 18 months. Their hires are coming in via social media via employee advocacy. And, internally, remember that often external communications and validation can be the best form of internal communication and building pride in the brand.
So how does employee advocacy work? As always it starts with having clear objectives in place and a proven process so that we can plan the work and work the plan – working closely with both HR and Marketing to ensure true cohesion. We help identify, train and motivate Brand Ambassadors whose role is to create dialogue with peers in the external talent market – whether that is skilled or unskilled, local or global.
We'll then build and execute a compelling content plan and can create the right mix of content for each channel. And, as always, we plan carefully, execute with flair and measure everything.
10 - Get your EVP, employer brand and attraction tools 'match fit'
Be ready for when you need to hire again.
Hiring may not have been top of the list in terms of priorities in 2020. But the current situation isn't changing any time soon and there are still real shortages of good people in the market.
When you are looking to hire again, with purpose, you're going to need the right tools at your disposal.
For some clients we are reworking their Employee Value Proposition (EVP) to ensure relevance post COVID; for others we are reviewing their Employer Brand to ensure maximum impact, not just in attraction, but also in onboarding, induction and beyond.
Investing time in an effective and relevant attraction toolkit now will put you in a better position for when the talent market re-ignites in mid 2021, which it surely will.
To find out more about any of the issues raised in this blog, please contact John Tarrant, Managing Director of DNA on 0117 300 3000 or john@wearedna.co.uk
DNA works closely with a wide range of organisations to help them develop stronger brands and better businesses to attract, engage and retain staff and customers.
Share this article: