Why The OX5 RUN Means So Much
Allen Associates,
News & Blog

Oxford-based recruitment agency, Allen Associates, is sponsoring the OX5 RUN for the 12th time, in spite of the last-minute cancellation of the 2020 event and a very different format this year. Founding directors of Allen Associates, Kate and Rob Allen, say they cannot imagine not sponsoring the OX5 RUN which makes such a big difference to the young patients, families and staff at Oxford Children's Hospital.
Kate Allen, Managing Director at Allen Associates, said: "The OX5 RUN means so much to us as a business on so many different levels. It brings people from across Oxfordshire together for a fun and memorable day out while raising much-needed funds for a fantastic cause close to the hearts of so many. It is an event that our clients, candidates, recruitment consultants and contacts get involved in every year. Through our sponsorship, we feel that we are able to give back to the very many people that have been involved with our business over the years and who have been touched by Oxford Children's Hospital in some way."
Rob Allen, who is the agency's Finance Director, continued: "The pandemic has made it extraordinarily difficult to run fund-raising events on any scale and the OX5 RUN is no exception. It was very sad to see it cancelled last year but we are delighted that it will go ahead this year, albeit in a different format with runners and walkers completing a five mile circuit of their choosing from their own front doors. This is Oxford Children's Hospital's biggest fund-raising event of the year and with everything the NHS has been through over the last 12 months, they need the community's support more than ever. We feel very privileged to be able to help."
Kate and Rob Allen have already started training for the OX5 RUN as part of their lockdown fitness drive. They have signed up, along with Associate Director Eleanor Bromage and six of their recruitment consultants who, together with family members and friends, are all planning to take part on Sunday, 28th March.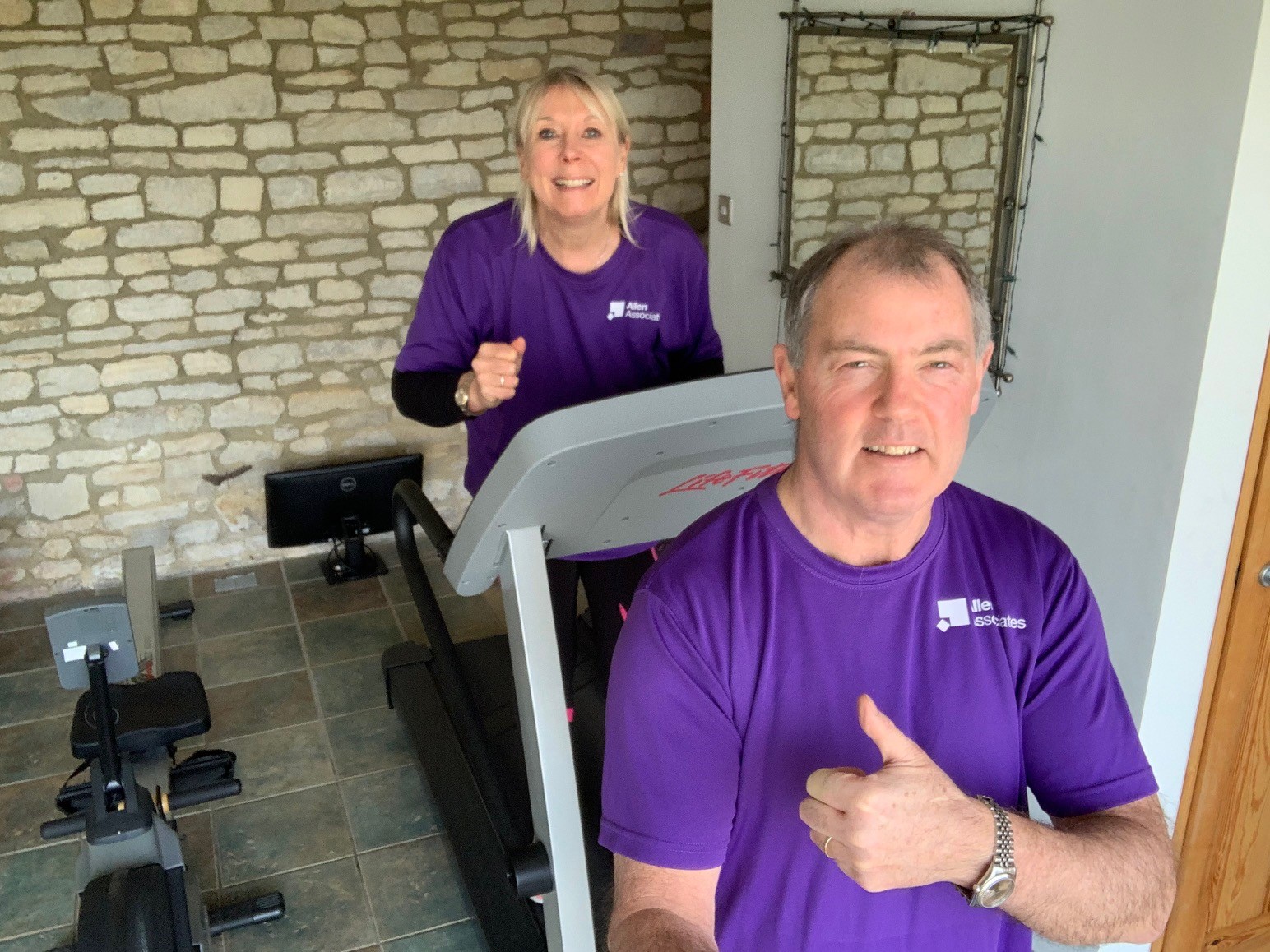 "While everyone will have to comply with lockdown rules or whatever restrictions are in place at the time of the event, we are confident that we can retain a team ethos by supporting each other in our training and swapping stories. Some people will be looking to run the five miles as quickly as they can while others will be walking at a pace that suits them. The important thing is that we're all in it together, wearing our purple t-shirts, sharing an experience and fund-raising for a great local cause," added Kate.
The Oxford Mail OX5 RUN sponsored by Oxfordshire recruitment agency Allen Associates is taking place remotely on Sunday, 28th March 2021. The fun run will be launched online with a celebrity-led warm-up that everyone will be encouraged to take part in before setting off on their own five mile run, walk or toddle in aid of Oxford Children's Hospital.
To find out more and to register to take part, please visit: https://www.hospitalcharity.co.uk/ox5run
Share this article: