OX5 RUN 2021 raises over £90k for Oxfordshire's poorly children
Allen Associates,
News & Blog

Allen Associates is delighted to join Oxford Hospitals Charity in announcing that this year's virtual OX5 RUN has raised more than £90,000 so far, to help enhance hospital environments for young patients as well as to improve their experiences while undergoing medical treatments.
Founding directors of Allen Associates, Kate and Rob Allen, together with their recruitment consultants, were among those that took part in the OX5 RUN on Sunday, 28th March, walking or running their own five mile routes in their local areas, individually and in family bubbles.
Kate said: "Despite the challenges of the last 12 months, it was important to us to sponsor the OX5 RUN again this year – perhaps even more important actually, given the relentless nature of the work that NHS staff have endured and their unswerving commitment to our community.  It has been such a challenging and emotional year for so many and I don't think there has ever been a better time to support the NHS and the wonderful work that they do.
"I could not be more proud of our consultants for taking part in this year's virtual event. It was very different this year without all the fanfare and camaraderie of the large scale event which has always been held in the grounds of Blenheim Palace and attracted huge crowds.
"However, a wonderful charity is at the heart of the OX5 RUN which is why I think so many people were took part, albeit in a socially distanced and individual way, and that is really humbling."
Kate added: "We are very lucky to have Blenheim Place nearby and so Rob and I took our dog Poppy over there to run and walk our five miles for the OX5 RUN. It was a little blustery but we were really spurred on by other walkers and runners of all ages that we saw there, knowing that we could continue to raise much needed funds in spite of lockdown and in a socially distanced way."
Associate Director Eleanor Bromage walked five miles around her village with her son Jasper and spaniel Barley. She said that daily dog walks had doubled up as training sessions. "It was great to be involved knowing that we were part of something bigger, something important – and that so many other people were giving up their time to raise money too," said Eleanor. "It's completely different doing it virtually and I have to admit that I'm really looking forward to joining my colleagues at Blenheim Palace next year – fingers crossed!"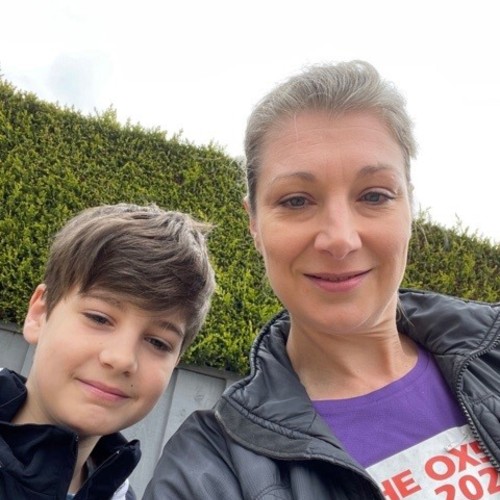 Helen Donohue, who is a Managing Consultant in Allen Associates' Permanent division, completed her five mile run on her own. She said: "I ran – and walked a bit – through Sandford-on-Thames and Littlemore.   I hate running so I see it as a real challenge for me and that's why I am happy to ask for donations – my friends and family know that I am not doing it just for the fun of it!"
Head of Allen Associates' Temps division, Hannah Bush, also ran on her own, picking a route through Wheatley and Littleworth.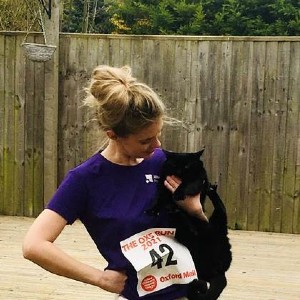 Consultant Amy Brawn was joined on her run by her friend Polly. She said: "We had a big catch-up and it was a lovely time to do it because although the weather wasn't fantastic, it marked a huge turning point in Covid restrictions easing so lots of people were out and there was a lot of positivity in the air! It was definitely a tangible thing and it's a lovely time for the community to come together for something like this too."
Keen marathon runner Ben Allen, who is a Consultant based in Allen Associates' London office, ended up running 15 miles! He said: "I actually ended up doing more of an OX15 as part of training I am doing for an upcoming Richmond marathon in May. Planning the route was daunting as it was SO far on a map. The run itself was lovely. I went along the river, around Battersea, Hyde and Regents Park. I felt good in myself and good to be part of a great cause and the Allen Associates team. It will be nice to do it again with everyone next year (except for the Blenheim hills which will not be quite so nice)!"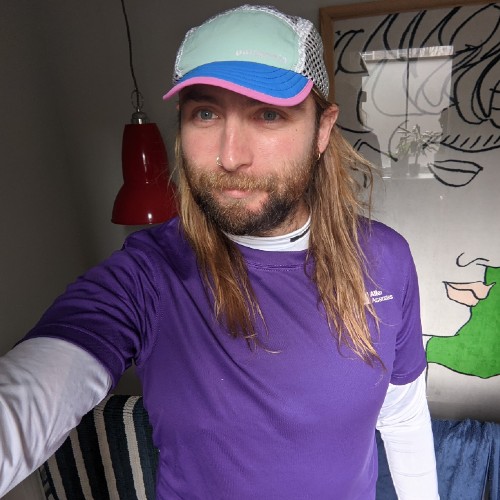 It's not too late to get involved. The Oxford Hospitals Charity Just Giving page will remain open for donations for several more weeks if any businesses or individuals would still like to contribute and help the Charity achieve its £100k fund-raising target.
Share this article: