New year, new start for recruitment specialist Sophie Wynn

We are over the moon to have attracted experienced recruitment consultant, Sophie Wynn, to our busy team in Oxford. Sophie has over 10 years' experience of working as a recruitment consultant in Oxfordshire and is well known to employers, HR professionals and candidates across the region.
Commenting on her appointment, Sophie said: "I've long been aware of Allen Associates so when the opportunity arose to join their team, I jumped at it. I was particularly drawn to their passion for putting people first, their supportive environment and how they are open to new ideas and modernising their processes. Their honest and nurturing approach towards staff, clients and candidates was also appealing and so refreshing."
Sophie is no stranger to recruitment, having worked in the sector for over a decade and run her own business. "My role at Allen Associates is primarily to source, recruit and match great talent to opportunities with some of Oxfordshire's best employers. I love the diversity of people and roles that we deal with and the fact that every day is different."
She added: "The role of a recruitment consultant is rewarding on so many different levels, from building relationships with new clients and finding the talent businesses need to grow, to introducing candidates to new career opportunities and helping them to achieve their goals."
Our managing director, Kate Allen, said: "I am delighted to welcome Sophie to Allen Associates where she has already established herself as a valued member of our team. This is a busy time for us as we work harder than ever to find the great quality candidates our clients are looking for, despite one of the tightest labour markets on record. Sophie is already proving herself to be a real star!"
You can find out more about Sophie (pictured) and get in touch with her here.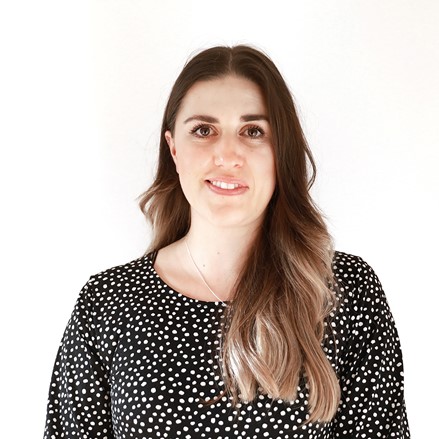 Come and join us
We are actively looking for experienced recruitment consultants to join our busy team at Allen Associates. Perhaps you'd like to work for an agency where you will always feel supported, with hands-on directors and a friendly, fun, sociable team around you who will always have your back. Or perhaps you're looking to develop further and want to progress your career? Or maybe you just want to work for an agency where quality and service excellence are the principal drivers, rather than short-term sales. Whatever your reasons for making a fresh start, we'd love to hear from you. Check out our job ad and then, if this sounds like you, please get in touch with our MD Kate Allen.
Share this article: