Oxfordshire Recruitment Market Overview for Q3 of 2022
Kate Allen,
Managing Director, Allen Associates

As we look ahead to the third quarter, resourcing is still very much on the agenda with employers continuing to focus on retention and recruitment. Hiring intentions are as strong as ever but activity levels have slowed slightly in many parts of the UK as we enter the summer holiday period.
This is reflected in the latest UK Job Postings data from the world's largest jobs site, Indeed, which shows a slight decrease in the number of vacancies being advertised in July when compared with the first half of 2022. Numbers are still significantly above pre-pandemic levels though, with 38% more vacancies posted on 1 July than in previous years.
What is the jobs market like in Oxfordshire?
Oxfordshire is tracking broadly in line with the rest of the UK with an average of around 45% more vacancies in 2022.
At Allen Associates, we were expecting a dip in new vacancies in July and August, before employers go full throttle again in September, but so far this has yet to materialise. In fact, we entered July with a surge in new Oxfordshire-based roles which may be as a result of employers trying to get their vacancies advertised before they go on holiday – or it may just be indicative of the super-busy jobs market.
Clients are re-building and expanding their head office and central business functions, and there is a general increase in demand for people at all levels in PA and Administration, HR, Marketing and Finance. HR roles are particularly numerous, with middle management and senior positions being the hardest to fill.
Across the board, candidates are still in short supply with far more vacancies than people to fill them. This may be exacerbated in the third quarter as jobseekers currently in employment may delay their search until after their summer break.
When it comes to graduate recruitment, the picture is different. Large numbers of graduates are actively looking for roles and hoping to get a foot on the career ladder over the summer.
Surge in graduates provides new opportunities for recruiters
The influx of newly-qualified graduates to the market may be helpful to employers looking to fill their entry-level positions and roles requiring less experience, as well as those who may have struggled to attract candidates in the past.
New research by the Institute of Student Employers and Handshake suggests that almost 1 in 2 businesses will be looking to hire more graduates over the next 12 months which is encouraging. It's not clear to what extent this has been driven by candidate shortages but it demonstrates a willingness to invest in the workforce of the future and a more open-minded and flexible approach – essential in a tight labour market.
While graduates may not have the specific skills and experience that employers are looking for, they often have great transferable skills and personal attributes that would be a good fit for the business and people within it, and can be further developed over time.
For roles at a more senior level, employers are having to throw the net wider and consider applicants that don't meet all of their criteria, or who have considerable skills and experience in different roles that could be adapted to suit. Increasingly employers are reaching out to new audiences with some great results.
Temporary workers plug summer holiday gaps
There is typically a spike in demand for temporary staff in July and August. With so many permanent employees taking time off over the summer, temps are often highly sought-after to address short-term resourcing needs. Employers are also turning to temps to help mitigate the effects of widespread staff absences in the wake of the latest round of Covid infections to hit the UK this summer.
Seasonal variations and sickness absences aside, there has been strong, rising demand for temps at all levels in 2022 and this trend looks set to continue.
We have also seen a marked rise in temp-to-perm placements. Again this may be driven by a shortage of suitable permanent candidates or a general nervousness among employers, particularly smaller businesses, who may be feeling risk averse in the current climate and would prefer to 'try before they buy'.
Any candidates looking for temporary roles over the summer are advised to be quick off the mark and highly responsive to take advantage of the opportunities early on, before hiring managers take their own annual leave.
Candidate attraction
The third quarter of 2022 will continue to challenge employers. Staff and skills shortages, escalating costs and political and economic uncertainty are just a few of the macro challenges to be faced while doing battle on a day-to-day basis with numerous other issues.
In Oxfordshire, the employers that we work with remain bullish and are pressing ahead with their recruitment drives. The market is still extremely competitive though so it's imperative to keep a close eye on salaries, home and office working trends, culture, employer brand and recruitment processes.
Pay is the number one motivator
Pay continues to be the number one incentive for candidates. This is even more evident now as we head into the second half of the year, with spiraling prices and cost of living pressures taking their toll. According to the Office for National Statistics, pay (excluding bonuses) during February, March and April, fell by 2.2% when adjusted for inflation, so in spite of many employers upwardly adjusting salaries, people are actually worse off.
Some firms are significantly boosting salaries to try and get ahead of their competitors, as reported by the BBC. PwC announced in June that it would be introducing pay rises of 9% while Lloyds Bank said it was awarding one-off bonuses to address cost of living challenges.
The best candidates will almost certainly have more than one job offer to consider, so getting the salary right really does matter. It's important to carry out regular reviews and benchmarking exercises and make adjustments where necessary.
Roles in the £20-30k per annum salary band are currently hardest to fill. This is partly due to the small pool of candidates that meet the requirements for these roles, and partly due to a mismatch in salary expectations. Clients are having to make difficult decisions, either readjusting their requirements to accommodate graduate applicants – or inflating pay to attract more experienced candidates.
For some businesses, pay will always be a difficult area to compete on and they will have to work even harder on their wider offering to make sure that it is better and more compelling than anyone else's. Fortunately, it's not all about the money. Being open to place and time of work and providing a great employee experience are also very important to today' jobseekers.
Home versus office-based working
The majority of our candidates still want to work remotely and flexibly – and there is no sign of this changing any time soon.
Being able to work from home is an arrangement that many people longed for but were never able to realise; now that it has become established in many businesses, they are unwilling to give it up and go back to their old ways of working.
The challenge is that many employers are starting to favour a return to the office. As we look ahead to the second half of 2022, we are seeing a gradual shift in employers' preferences and requirements, with many encouraging staff back into the workplace, for at least some, if not all, of the time.
While this combination of office and home-based working has been a feature of working life for almost a year now, more businesses are starting to mandate it. This may put them at a disadvantage if the majority of jobseekers decide that they would prefer to continue to work from home and discount employers that don't offer this.
Remote or hybrid working doesn't work for every organisation and we know that in some sectors, people are required to be on site. As with the salary conundrum, the answer may be to offer additional incentives to make up for any lack of home working opportunities. These might include being flexible around start and finish times, offering more paid holiday, travel expenses and other perks, and being open to the things that matter to people, such as job titles.
The other areas that some employers are looking closely at are the four-day working week, part-time working and job share opportunities for those truly great candidates that they don't want to lose out on.
Don't be too quick to ditch virtual interviews
With a return to the office or shared working environment, many employers are keen to reinstate face-to-face job interviews. Our advice is to continue to conduct first interviews remotely as these are usually easier to arrange, more attractive to candidates and allow both parties to move on to second interviews more quickly.
We also advise clients to shortlist candidates for second interviews within two to three days of their first interviews, while candidates are feeling excited about the job opportunity in front of them and engaged with the organisation. After that, candidates tend to go off the boil and move on. Speed really is of the essence in today's recruitment world where jobseekers have so much choice, and multiple job offers and counter offers are common.
Keep on keeping on
This is undoubtedly a challenging time to be recruiting – but take heart! A strong brand, great culture, enjoyable and comfortable working environment, and a clear sense of purpose, are hugely important to today's jobseekers.
People leave roles due to toxic work cultures and managers, with many of our candidates citing stress and poor mental health as reasons for wanting to leave their current employers.
So if your business is not in a position to increase its salaries or enable people to work from home as often as they might like, you can be clear about your values and bring these to life in a way that may just give you the edge.
We are here to help!
For further information about the recruitment market in Oxfordshire, advice or support with your next hire, please contact Kate Allen, Managing Director at Allen Associates, on 01865 335600 or kate@allen-associates.co.uk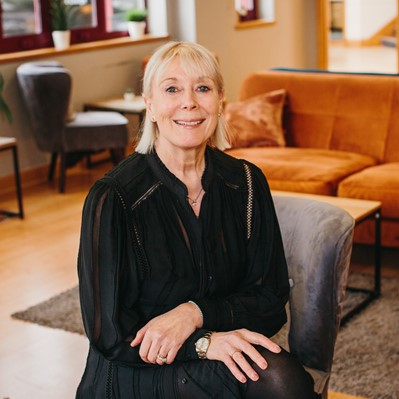 Further insights
Share this article: