Hannah prepares to go the extra mile

Recruitment consultant Hannah Naitram is part of Allen Associates' team of OX5 Runners who are gearing up for the much-anticipated OX5 RUN at Blenheim Palace on Sunday, 26th March.
This popular annual community fun run raises funds for Oxford Children's Hospital – a cause close to many people's hearts. It's a particularly poignant event for Hannah as she explained when we put her 'in the spotlight' below.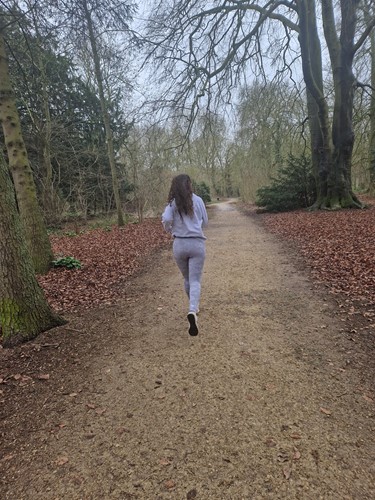 In the spotlight: Hannah Naitram
Why have you entered the OX5 RUN?
I initially decided to join the OX5 run to support my wonderful team and this fantastic cause. However, about a month ago a dear friend and her premature baby became patients of the hospital and as I stood on the sidelines wishing and praying, we saw the miracles that the right care and resources create and will be forever grateful!
Are you doing any training to prepare – and if so, what, where and when?
Having known about this event for a little while, I made it my New Year's resolution to take up running. I started slowly and tried to be consistent with running 3 times per week. My aim is to accomplish the hardest task the day has to throw at me, first thing in the morning and this sometimes means a 4am running start – just me and the foxes!
What are you looking forward to most about taking part?
I am looking forward to the atmosphere, the people and the harmony of coming together for a brilliant cause!
Do you have any links to Oxford Children's Hospital and is this a particularly special cause for you to be fund-raising for?
I'll be running for baby M, his strong parents and the team that carried them through their time of crisis. I have a one-year-old myself and count myself lucky to be able access the care and resources that the Children's Hospital provides.
Thanks Hannah!
Allen Associates is proud to be sponsoring and supporting the OX5 RUN for the 14th year in 2023.
Find out more about how you can get involved and help to raise money for Oxford Children's Hospital.
Share this article: