Proud to have been part of the OX5 RUN 2023

The annual OX5 RUN in aid of Oxford Children's Hospital was a huge success and Allen Associates is super proud to have sponsored this important community event for the 14th time and to have taken part.
Our team of 17, made up of recruitment consultants, family members and four-legged friends, joined over 740 others in completing the five mile course through the beautiful grounds of Blenheim Palace on the 26th March.
The first person to cross the finishing line was Sam Macaulay from Oxford Vaccine Group in the impressive time of 26 minutes and 45 seconds.
Commenting on the event, our Managing Director, Kate Allen, said: "The atmosphere was amazing!  There were so many runners and teams who turned out for our children's hospitals. Everyone was motivated and excited to get going and once we started, the rain was forgotten and it warmed up really quickly!
"I was so pleased with my run which I managed to do without stopping,  even up those hills, and the Allen Associates team absolutely smashed it!  We were proud to have been part of this wonderful day and really enjoyed catching up with so many like-minded people who support this wonderful cause every year."
Runners were given a Zumba style warm up by George Martini, before being sent on their way by this year's official starter, seven-year-old Kaiden Edwards, who is recovering from a brain tumour.
His mum, Kathryn, gathered a huge team of 65 friends and family to run with her, and they have together raised close to £5,000 in sponsorship.
The total amount raised by the OX5 RUN 2023 will be announced later in the year.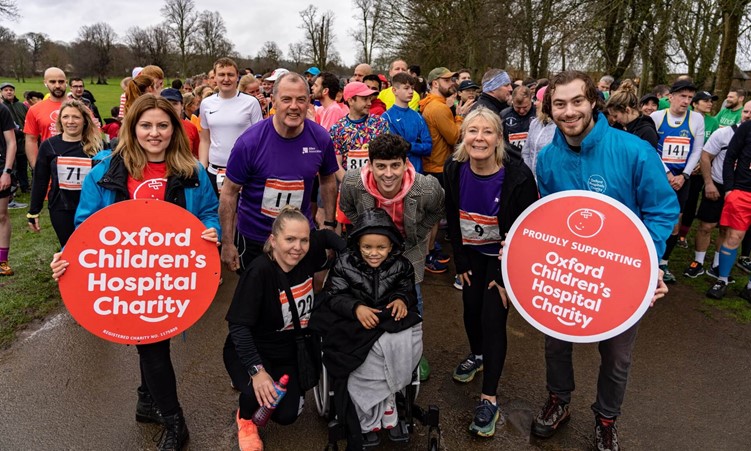 Share this article: