Why 'Fire and Rehire' Should Only Ever Be A Last Resort
Kate Benefer,
Partner, RWK Goodman

With businesses continuing to feel the impact of the pandemic, many employers will be looking to make savings through changes to employees' terms and conditions rather than (or perhaps as well as) considering redundancies. Kate Benefer, an employment law partner at RWK Goodman in Oxford and a regular guest speaker at our Zoom HR Hub, discusses the options and explains why 'fire and rehire' tactics should only be used as a very last resort.
Varying the terms and conditions of employment contracts 
If changes are made unilaterally without employees agreeing, employers face the risk of claims for breach of contract, unlawful deduction from wages or potentially even constructive dismissal. Ideally therefore employers would only make changes where employees agree. However, this isn't always realistic and sometimes employers will need to impose a change, particularly in financially testing times such as the COVID-19 pandemic. One way of dealing with this is to terminate employees' contracts of employment and offer re-engagement of the same employees on new, often worse, terms, such as reduced wages, benefits or hours. This process is commonly referred to as "fire and rehire".
Is the dismissal fair? 
A dismissal under "fire and rehire" circumstances will still be a dismissal for the purposes of employment law, and if an employee has two years' service they may be able to pursue a claim for unfair dismissal. If employees are treated differently and only some are taken through the process, this could also lead to claims for discrimination.
Businesses will need to ensure that employees are fairly dismissed from their original contracts, with fair reason and following a fair procedure. A dismissal for the purpose of changing terms will usually be considered to be for some other substantial reason which is a potentially fair reason. However, not all changes will justify a dismissal process. Employers will need to be able to show the decision to dismiss is reasonable and a meaningful consultation process must be followed.
To avoid claims for breach of contract, employees must be dismissed from their existing contracts on the appropriate notice.
The use of "fire and rehire" tactics can significantly damage the reputation of a business, as illustrated by the negative media coverage of British Gas using this method earlier this year. It can potentially also lead to multiple claims which are likely to be time consuming and expense to deal with. There is also a risk of damaging morale with remaining staff. The process can be useful in the right circumstances but requires careful consideration and should be operated as a last resort. The focus should be on seeking employee agreement to the changes through a consultation process.
Varying employment contracts: What does the process look like? 
The first step for an employer will be to review the existing employment contract and identify the terms they are looking to change. There will need to be a sound business reason and clear rationale for the changes.
The next step will then be consulting with the affected employees to try to reach agreement. If the proposal to fire and rehire will affect 20 or more employees, collective consultation via either trade union, or employee representatives will be required. This is the same process as for collective redundancies. Many employers try to reach agreement with the majority of employees before considering dismissal as an option as this can limit the number of employees who might end up at risk of being dismissed. If the number is below 20 people it avoids the need for a collective consultation process and employers will only need to speak to people individually.
The proposed changes and rationale will need to be explained, and employees should be asked for their views and willingness to agree the changes. Where proposed changes are communicated clearly and employees understand the business reason behind the change, employees are more likely to accept them. An agreement to the proposed change should always be the aim so as to avoid the need for dismissal and reengagement. Where employees agree to the proposed changes, this should be documented with details of the change and date it becomes effective being recorded.
Although preferable, obtaining employee agreement to contractual changes is not always possible. If agreement cannot be reached, employees should be invited to a meeting at which their employment may be terminated.  A further discussion about the proposed changes should take place at the meeting and if the employee still refuses (and has made no reasonable alternative suggestion) a decision may be made to dismiss.
The dismissal should be confirmed in writing and contractual notice served. At the same time an offer should be made of immediate re-engagement on the new terms.
If the employee accepts the offer, their continuity of employment continues uninterrupted. If they reject the offer, the employee's contract ends.
ACAS review of 'fire and rehire' practices 
On 8 June 2021, ACAS published a new paper on the use of 'fire and rehire' practices. The report identifies various perspectives on the reasonableness of the use of the tactic, with some participants viewing it as reasonable only if used as a genuine last resort, and others expressing concern at the imbalance that it can bring to negotiations. The Executive Summary in the report suggested possible options for reform including options such as:
tightening up the law around unfair dismissal;
enhancing the requirement and capacity for employment tribunals to scrutinise business' rationale for change in relevant cases;
protecting continuity of employment in 'fire and rehire' scenarios;
strengthening employers' consultation obligations around proposed dismissals
offering improved guidance for employers;
using data on 'fire and rehire' to inform decisions around public procurement and access to government funding; and
publishing 'name and shame' data on employers' use of 'fire and rehire' practices.
Conclusion 
It remains to be seen whether any of the recommendations set out in the ACAS review are taken forward, either from a legislative, or non-legislative perspective, but it is certainly something to keep an eye on. Employers should consider the use of fire and rehire in circumstances where there are strong business reasons for making changes but ideally the process should only be followed if genuine attempts to reach an agreement with employees have failed.
About the author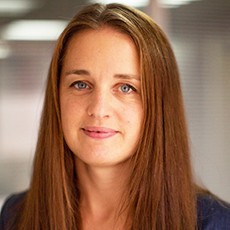 Kate Benefer is a partner in the Employment team at UK Top 100 law firm, RWK Goodman, which has a large office in Oxford. For further information about any of the issues raised in this blog or for advice on any employment issue, please contact kate.benefer@rwkgoodman.com or 01865 792300. 
Share this article: